From May 3 to 5, about 150 University of Toronto undergraduate students gathered at Highland Hall at U of T Scarborough for an intense two days of data wrangling. For the fourth year in a row, the Department of Statistical Sciences invited students from all three campuses to participate in ASA DataFest at U of T, sponsored by the American Statistical Society and this year co-hosted by the U of T Scarborough Department of Computer and Mathematical Sciences.
DataFest is a hackathon for undergraduate students – except students face a data science problem, rather than a programming problem. This year, the Canadian Sport Institute (CSI) Pacific provided the data set, along with a question to investigate: What role does workload and fatigue play in the performance of Canada's Women's Rugby Sevens team?
Working in teams, students had 48 hours to extract answers from the data provided by CSI Pacific – and present their results to a panel of judges, who had the difficult task of picking winners among the many outstanding ideas students brought forward.
In the end, team The Betas nabbed the win for "Best in Show", with team Tractor and team Poison Distribution winning "Best Visualization" and "Best Use of External Data". No small feat, as the event turned out to be more competitive than ever this year, with the number of teams almost doubling from 24 last year to 43.
"It's a very popular event among undergraduate students. There's always more teams signing up than spots available," says the event's lead organizer Nathan Taback, associate professor, teaching stream, in the Department of Statistical Sciences.
"I think this event is so attractive to students because it is often the first time they get an opportunity to test the knowledge they've gained through their courses on real-world data. And since it's not just a text book problem, students have to be creative in how they develop a problem or implement and communicate a solution. That's a really good skill to have when applying for jobs or graduate school."
Taback hopes to grow the event for next year, to give every student who signs up the opportunity to get their feet wet at hands-on data analysis.
If you are a U of T undergrad student, leave your email. We'll notify you when registration opens for ASA DataFest 2020.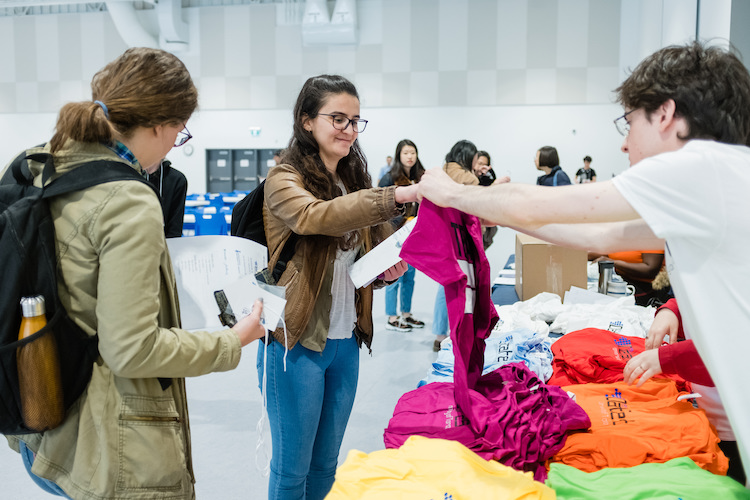 Students register for the event and receive their team shirts.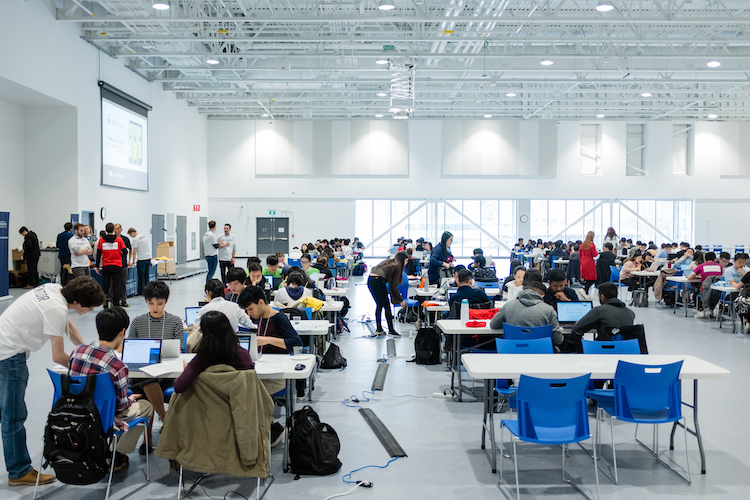 This year's DataFest took place at Highland Hall, U of T Scarborough. 43 undergrad student teams participated - up from 24 teams last year.
Students had 48 hours to work on real-world data in small teams – and come up with creative solutions to a data science problem.
Mentors provided continous support throughout the event, making sure that students don't get stuck on a single issue for too long.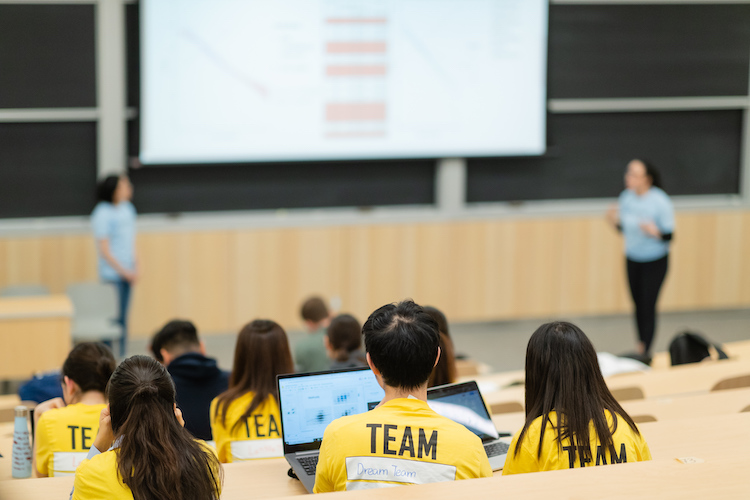 In the end, student teams had to present their findings to a panel of judges, who had the difficult task to choose beetween many brilliant ideas.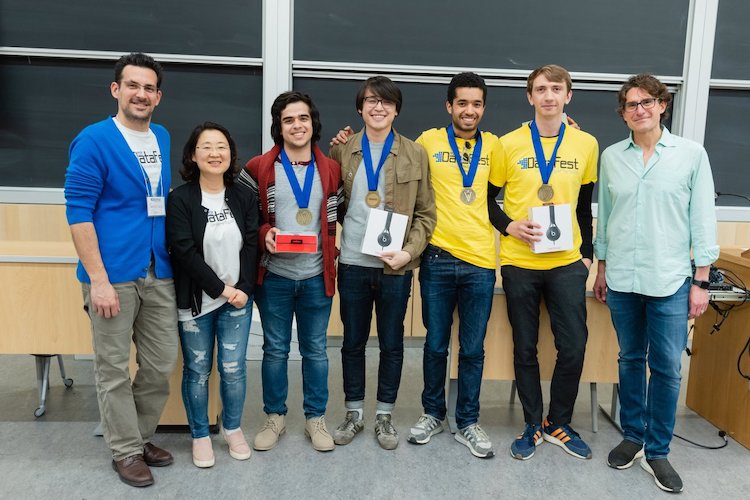 Team The Betas won "Best in Show". From left to right: Sotirios Damouras, Sohee Kang, Parsa Mansouri (The Betas); Quentin Vilchez (The Betas); Binderiya Adishaa (The Betas); Fin Vermehr (The Betas), Nathan Taback.
Winning team members celebrating their victory.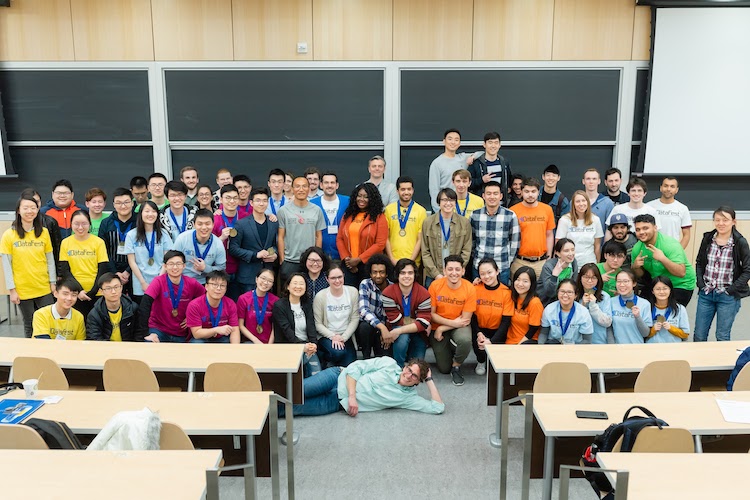 Smile :) We hope to see you next year for the 2020 ASA DataFest at U of T.
See more awesome photos from this year's event. Photo credit: Neil Ta
Categories