From April 28 to 30, about 100 University of Toronto undergraduate students gathered at Desautels Hall, Rotman School of Management for three intense days of data wrangling. The Department of Statistical Sciences invited students from all three campuses to participate in the 8th annual ASA DataFest at U of T, sponsored this year by the American Bar Association (ABA) and co-hosted by the TD Data Analytics Lab, Rotman School of Management.
DataFest is a hackathon for undergraduate students that unites multidisciplinary teams to address a real-world data science problem rather than a programming one. This year, the ABA provided the data set and challenged contestants to provide advice concerning any patterns and trends seen in conversations of clients requesting pro bono support.
Working in teams, students had 48 hours to extract answers from the data provided by the ABA – and present their results to a panel of judges, who had the difficult task of picking winners among the many outstanding presentations students brought forward.
In the end, Team 3/4 Senioritis took to the podium for "Best Insight", alongside team TimBucks Cup for "Best Visualization", and team Survivors for "Best Presentation". Team Data Framers held down an impressive honourable mention.
For UofT undergrads eager to join the 2024 DataFest, follow us on Instagram and Twitter, and watch for registration updates.
Contestants arrive at Rotman's Desautels Hall.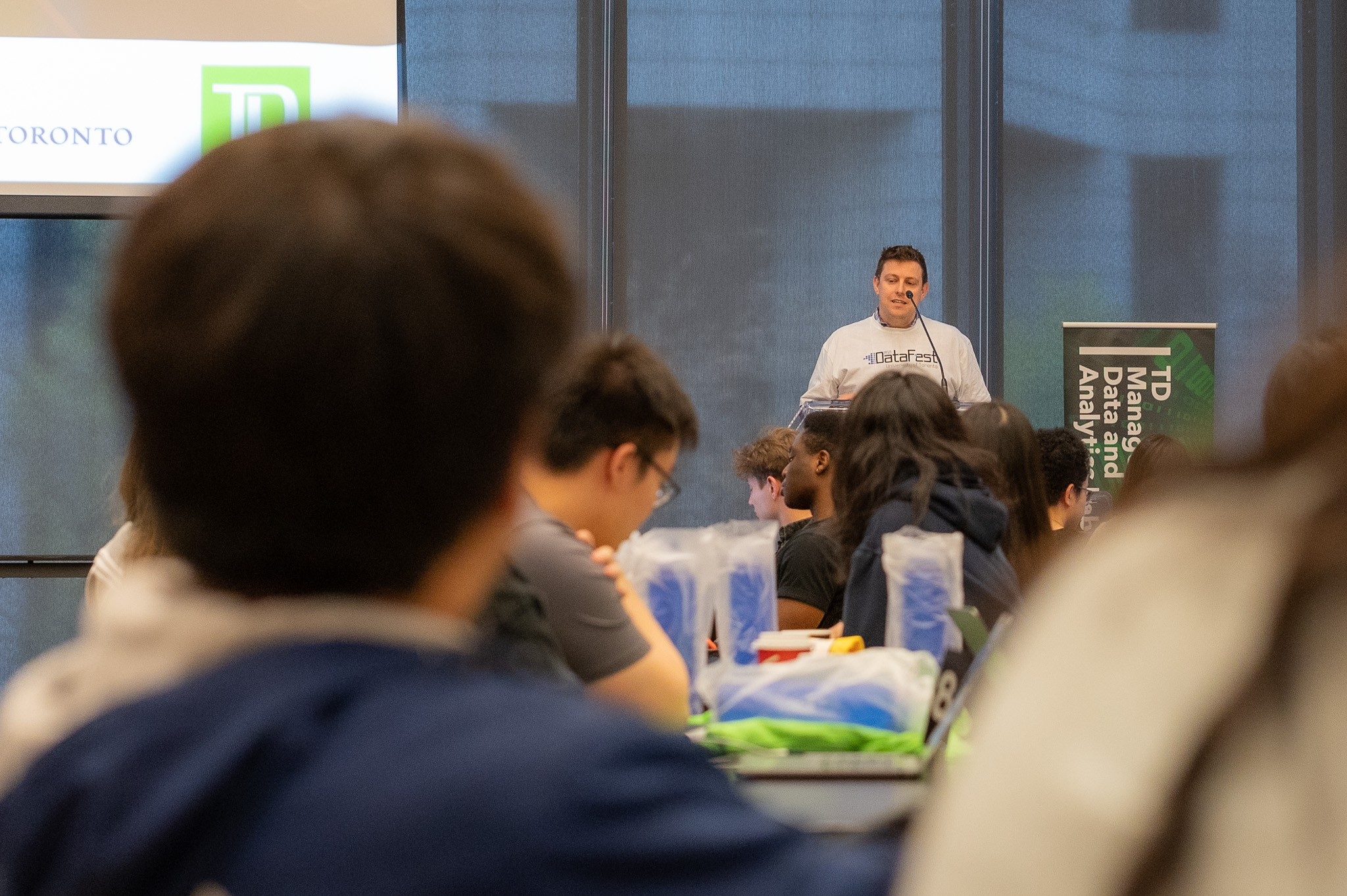 Thomas Oddie, Vice President of Data Analytics at TD kicks off DataFest weekend with light banter and words of advice to contestants.
Teams excitedly receive their dataset, and immediately begin to collaborate.
Teams present their findings to an attentive audience of peers, mentors, and judges.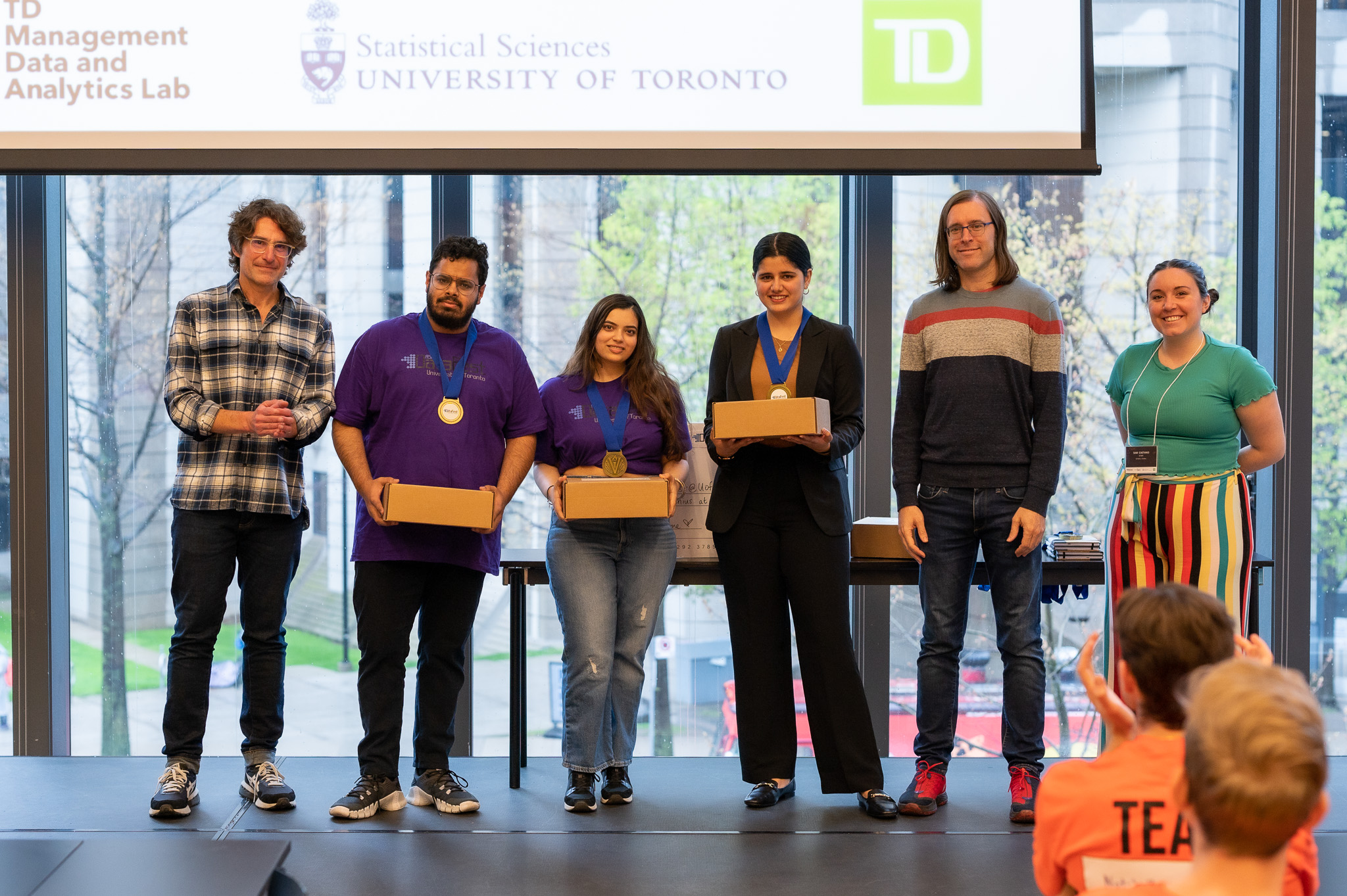 Honorable Mention: Data Framers: Devyani Chandra, Satwik Chugh, Ishita Julka.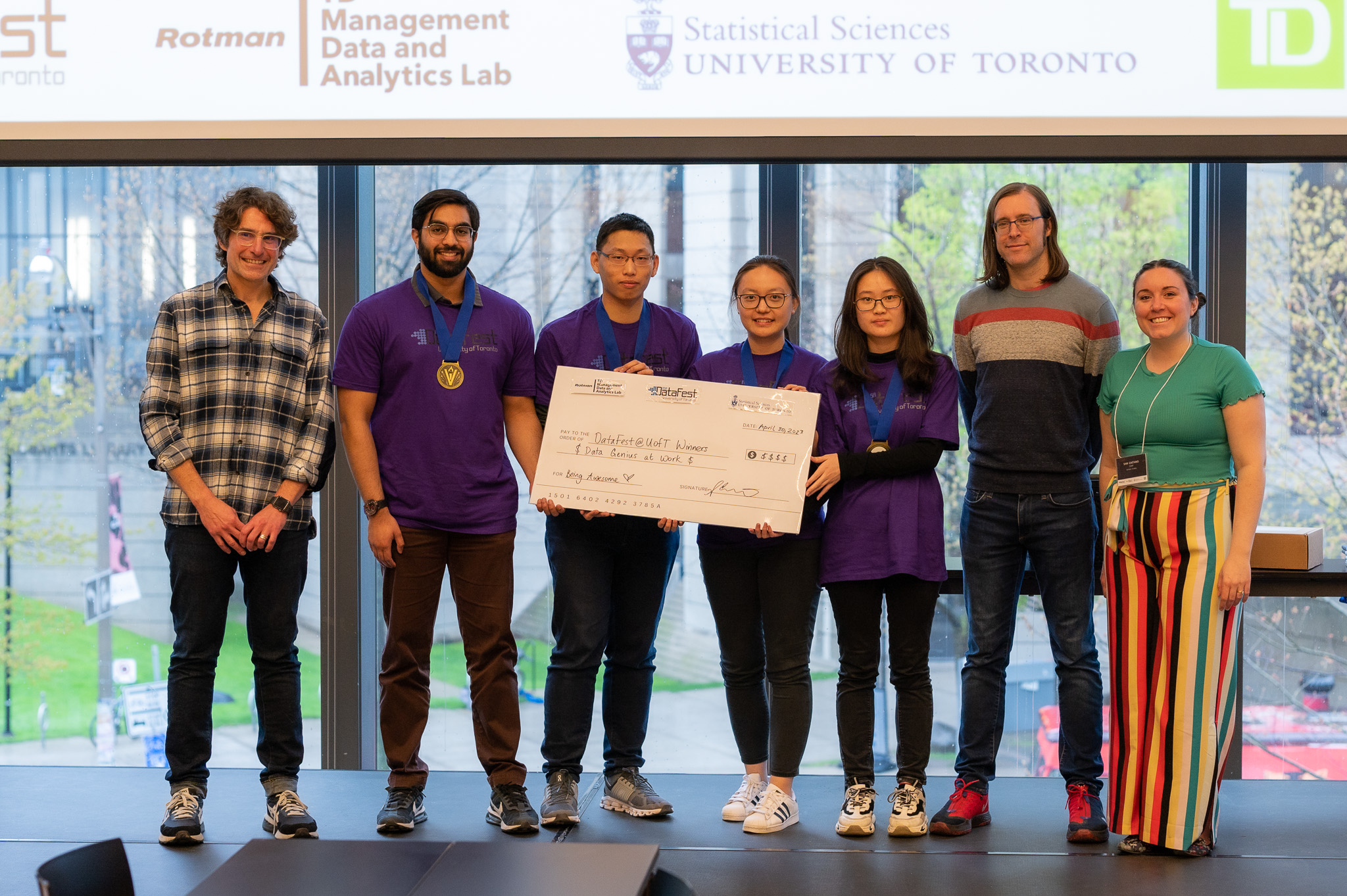 Best Presentation: Survivors: Huiru Hong, Keylen Wei, Sahil Patel, Yung-Sheng Cheng.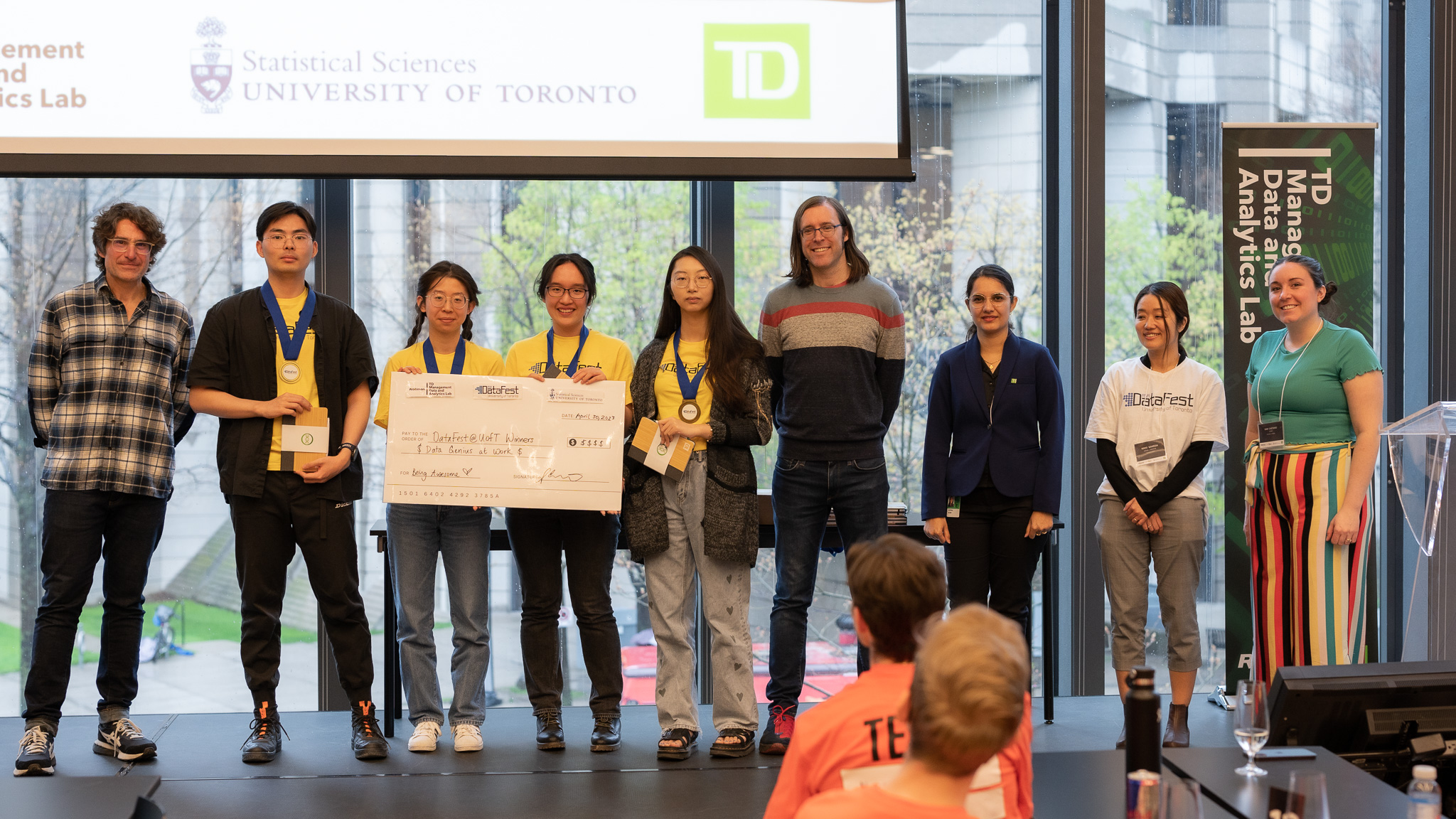 Best Visualization: TimBucks Cup: Junjie Xu, Kewen Xie, Xiaofeng Liu, XinYi Li.
Best Insight: Team 3/4 Senioritis: Aarez Brohi, Afnan Kadir, Bashaar Hassan, Kevin Lai.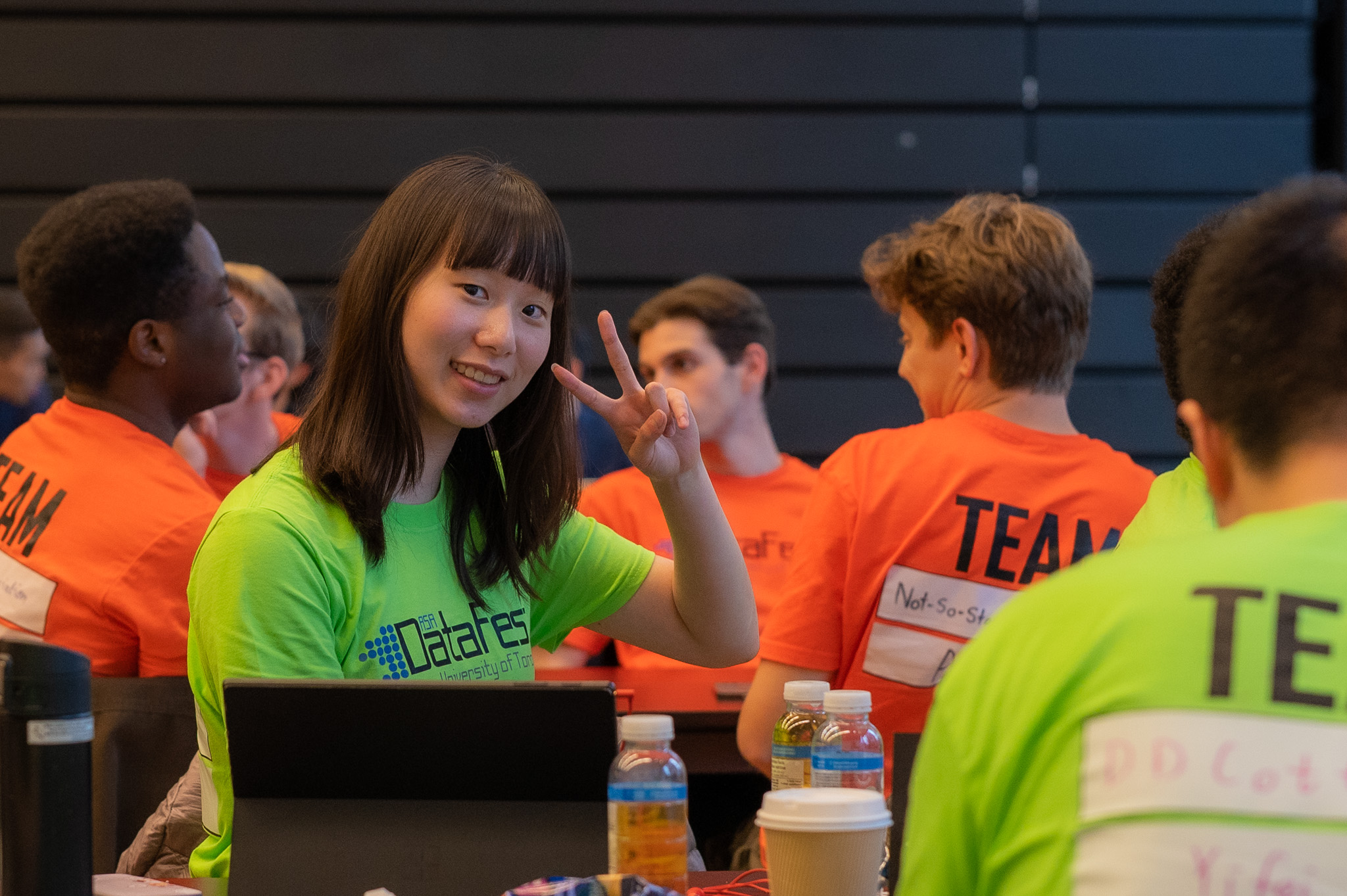 Peace! We hope to see you at next year's 2024 ASA DataFest event.
See more photos from the exciting weekend.
Categories