DataFest @ UofT started in 2016 with a small cohort of statistics students competing in teams to analyze data and present their findings, the competition has now grown to host hundreds of students across all three University of Toronto campuses.
The 2023 DataFest @ UofT will (tentatively) take place in-person in late April/early May.
(Promotional Video for DataFest @ UofT - 2017)
What is ASA DataFest?
DataFest is a global data analysis competition for undergraduate students organized by the American Statistical Association (ASA) and hosted by local universities/institutes. Students work on a dataset based on a real-world problem curated by the ASA and present findings to industry judges, with prizes for outstanding work. Students have the chance to connect with peers, network with professionals, and work with mentors while also improving their resumes.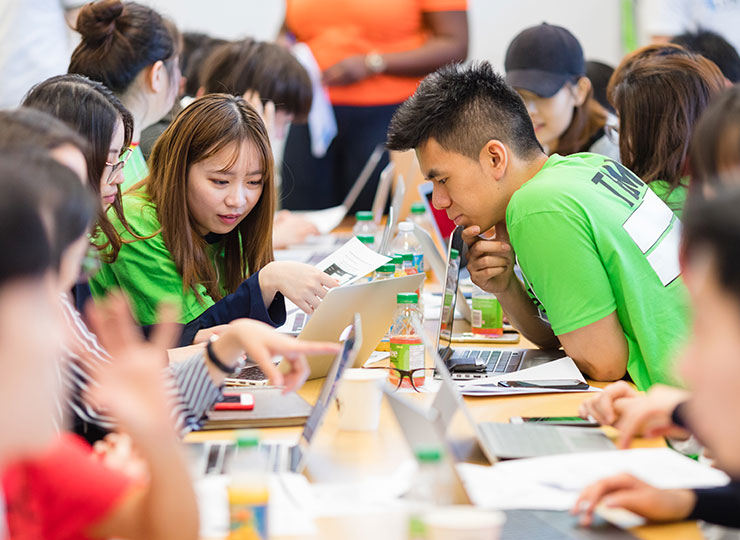 Frequently Asked Questions (FAQs)
Learn more about registration deadlines, eligibility, and schedules.
Past DataFest @ UofT
The University of Toronto has hosted DataFest since 2016, where students have had the chance to work with datasets from Ticketmaster, Expedia, Indeed, and more. Explore past DataFest challenges to learn more about previous datasets, past winners, and industry judges.
Photos from 2023 DataFest @ UofT
The 2023 DataFest challenged students to provide advice to the American Bar Association (ABA) concerning any patterns of trends seen in conversations of clients requesting pro bono support.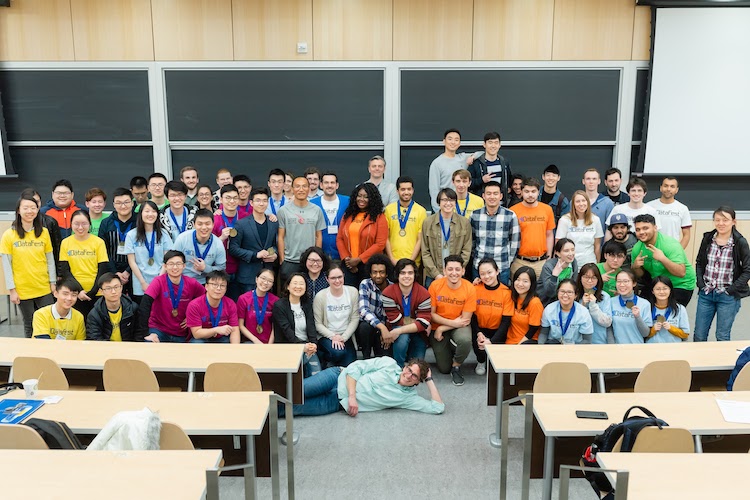 Photos from 2019 DataFest @ UofT
The 2019 DataFest challenge presented students with data provided by Canada Women's Rugby. Participants used the data to understand how players can adjust conditioning to lower injury rates and improve performance.