Immigration
Please refer to your letter of offer for details. If you require additional information on immigration issues, please contact faculty.immigration@utoronto.ca.
Moving Quotes
You will need to submit a minimum of two (2) estimates of your moving costs from an approved supplier (please see below), for your department chair's approval in advance. If you have any questions, please contact Katrina Mintis.
Approved Suppliers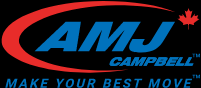 For moves within Canada, U.S./Canada cross-border and overseas: http://www.amjcampbell.com.
For moves within Canada, U.S./Canada cross-border and overseas: http://www.armstrongintl.com